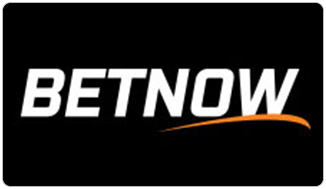 Crypto friendly w/quick payouts
Variety of cash bonuses on deposits
Lots of US action for American sports
82% Rating by MTS
Great customer service
IMPORTANT
To receive 200% bonus, you must enter bonus code Wunderdog
As long as you opened the account through my website, you will get your 200% bonus within 24 hours.
Normal customer service will not be able to provide 200% bonus so do not ask them.
BetNow Sportsbook
BetNow is one of the few online sportsbooks that accept players from the United States and focuses their betting markets on the U.S. as well. BetNow was established in 2015, so while they are quite new, they've established a loyal fanbase and a great product that is quite competitive, even with the older, more established sportsbooks.
BetNow offers a great experience for Americans, heavily focusing on North American sports, and offering excellent sports betting bonuses with low rollover requirements. Whether you're planning to bet frequently, or only every once in a while, you can certainly find great value betting on the BetNow sportsbook.
If you're from the United States, we believe BetNow is a great choice. However, if you plan to bet on any lesser-known European sports or want to bet outside North America, you likely won't enjoy this sportsbook. This isn't a negative or a con for BetNow, they don't pretend to be a sportsbook that caters to other countries, there has been a bounty of European sportsbooks or world-famous sportsbooks that have been blocked in the Americas for a number of years – they are just providing a service to countries that have had limited options for decades.
BetNow has some pretty great odds. They have impressive dime lines on MLB and NHL games, and when looking at all sports as a whole, they can compete with the bigger, older North American facing sportsbooks. They have a huge selection of odds on NFL, NCAAF, NBA, NCAAB, NHL, MLB, MLS – all the main professional sports.
So whether you're looking to keep it simple with moneylines, point spreads, and totals, or kick it up a notch with parlays, props, and live betting, BetNow has everything you need and more.