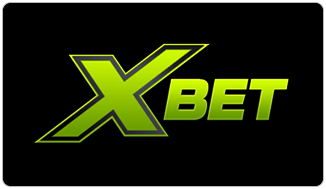 100% Sign-up Bonus 
Easy deposit options
Superior customer service
Mobile friendly website and interface
B+ rating at Sportsbook Review
Quick payouts
IMPORTANT
To receive 100% bonus, you must enter bonus code No Code Needed
As long as you opened the account through my website, you will get your 100% bonus within 24 hours.
Normal customer service will not be able to provide 100% bonus so do not ask them.
XBet Sportsbook
Xbet advertises itself as the last sportsbook you'll ever join. That's a pretty big claim for any sportsbook to make. I decided to do a complete review of Xbet to see for ourselves just how good they really are. In my in-depth review, I will dive deep into every aspect of Xbet's operation. In the sections below, we'll detail things such as their sportsbook, online casino, bonuses and promotion, and more. What you'll get is an honest review from an independent source that hasn't been paid by Xbet to write this review. We'll tell you like it is so that you can determine if Xbet might be your next online gambling home.
The Sportsbook
Upon logging into Xbet for the first time, my first impression of their online sportsbook was that the page seemed to be laid out well and easy to navigate. Unfortunately, I did notice some ads on the page for some of their signup bonuses. I prefer for sportsbooks not to include these annoying ads so that the sportsbook remains all about betting. In the future, it would be nice to see Xbet remove these ads so that their main sportsbook page can be more clean and streamlined.
Sorting on Xbet is a breeze thanks to their main sportsbook menu. There, you can sort by sport and drill down until you find the wagers that you would like to place. It's also worth noting that Xbet offers a great search bar that allows you the ability to search by team sport, or event. You'll find this search bar located in the top left-hand corner of any sportsbook page.
I couldn't help but notice that Xbet offers live betting. Located at the very top of their main sportsbook menu, you'll find all in-play action. I'm glad to see Xbet offering live betting since this is a growing trend in the sportsbook world.